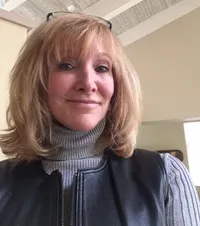 Dr. Cynthia Dodge holds a doctoral degree in counseling psychology, is licensed as a clinical social worker, a registered play therapist supervisor and approved clinical supervisor. Cynthia specializes in work with individuals and couples. Cynthia is trained in CBT with a specialization in treating insomnia and sleep disorders.
Cynthia has over 30 years experience as an individual and family psychotherapist, is a graduate of the University of Southern California, Columbia Pacific University and UCLA. Dr. Dodge specializes in lifespan solutions oriented and strengths based therapy. She is currently accepting clients into her tele-health practice and will conduct a "goodness of fit" interview for anyone residing in Arizona, Utah or Maine.
In addition to being a prominent relationship therapist, Dr. Dodge has presented at National conferences and to general audiences speaking on the topics of play and evidence based practice. Most recently, Cynthia presented at the Creativity and Madness Conference in Santa Fe, NM in August, 2012. She is a published author and co-author of a widely used self-help book, The Anger Addict. Dr. Dodge, has also published several play therapy techniques and conducted workshops for the developing therapist. Cynthia consults to schools, providing classroom observations and feedback for students' successful integration or re-integration. Dr. Dodge also provides clinical supervision for therapist's seeking renewal, and/or professional development.
Cynthia is an interactive, solution-focused therapist that readily engages the most challenging of clients. Her therapeutic approach is to provide support and practical feedback to help clients effectively address personal life challenges. She integrates complementary methodologies and techniques to offer a highly personalized approach tailored to each client. With compassion and understanding, she works with each individual to help them build on their strengths and attain the personal growth they are committed to accomplishing.
Cynthia A. Dodge, Ph.D., LCSW Receives 2023 Best of Sedona Award
Sedona Award Program Honors the Achievement

SEDONA September 4, 2023 -- Cynthia A. Dodge, Ph.D., LCSW has been selected for the 2023 Best of Sedona Award in the Psychotherapist category by the Sedona Award Program.

Each year, the Sedona Award Program identifies companies that we believe have achieved exceptional marketing success in their local community and business category. These are local companies that enhance the positive image of small business through service to their customers and our community. These exceptional companies help make the Sedona area a great place to live, work and play.
Various sources of information were gathered and analyzed to choose the winners in each category. The 2023 Sedona Award Program focuses on quality, not quantity. Winners are determined based on the information gathered both internally by the Sedona Award Program and data provided by third parties.
About Sedona Award Program The Sedona Award Program is an annual awards program honoring the achievements and accomplishments of local businesses throughout the Sedona area. Recognition is given to those companies that have shown the ability to use their best practices and implemented programs to generate competitive advantages and long-term value.
The Sedona Award Program was established to recognize the best of local businesses in our community. Our organization works exclusively with local business owners, trade groups, professional associations and other business advertising and marketing groups. Our mission is to recognize the small business community's contributions to the U.S. economy.
SOURCE: Sedona Award Program

CONTACT:
Sedona Award Program
Email: [email protected]
URL:businessesregional.com